Chris Lyons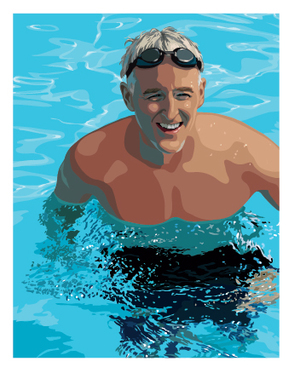 Chris Lyons has a simple philosophy as it relates to what he does: design patterns for paper goods and home furnishings that he would love to buy. An accomplished illustrator, Chris's work has appeared with some regularity in the CA Illustration Annual, American Illustration, The Society of Illustrators LA, 3x3 Pro Illustration and Creative Quarterly. One of his recent projects was an illustrated set of vintage Pickup Trucks Forever stamps.

Chris lives in Rochester, New York with his wife, graphic designer Anne Esse. Chris and Anne are both adjunct faculty members at the School of Design at RIT, and Anne has collaborated with Chris to help transform his original art into versatile and playful licensing collections.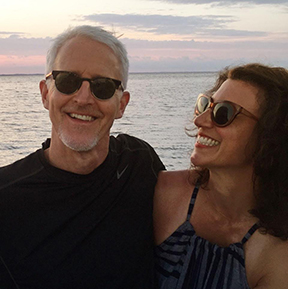 Chris and Anne
Connect with Chris:
Facebook: Chris Lyons Illustration
Twitter: @HeDrawsThings
Instagram: HeDrawsThings
LinkedIn: Chris Lyons
Website: chrislyonsillustration.com
Password required to view Chris's complete collections.
Boston Terrier Collection
Mid Century Collection